It's not magic, but pretty close.
We pack awesome set of features to make your push life a lot easier.

10 mins set-up
You'll be surprised how little time is needed to receive your first push.

Multi platform
We provide native SDKs for iOS, Android and Phonegap.

Collaboration
Your team can jump in.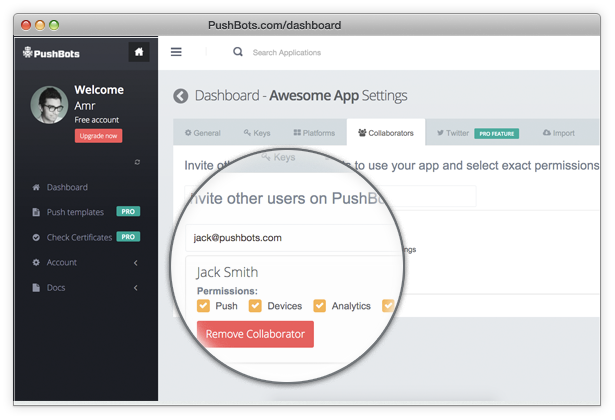 Push Templates
Prepare once and re-use forever.

Twitter Integration
Send messages from your Twitter timeline.

Segmentation
Send messages to a group of users, effortlessly.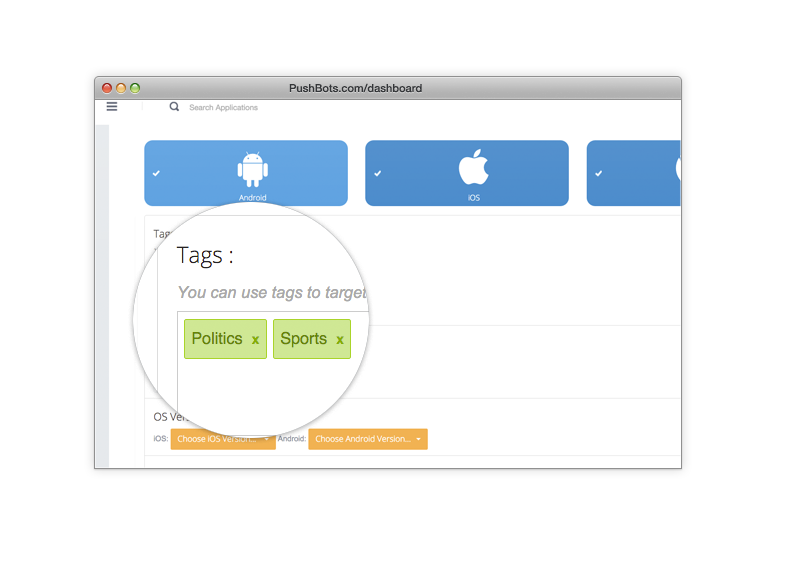 Analytics
Measure and improve your push.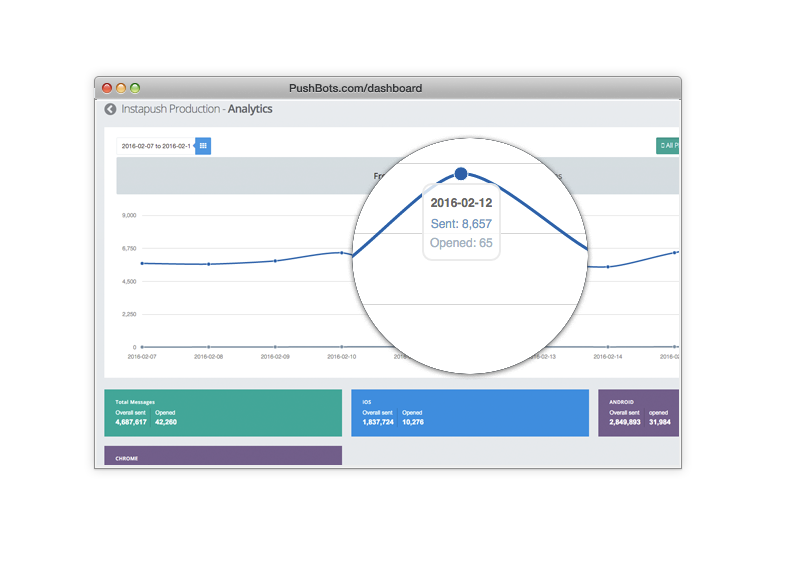 Schedule
Send your push, later.